C061W B.Tiff Thick Diamond Cut Stainless Steel Chain Necklace
Share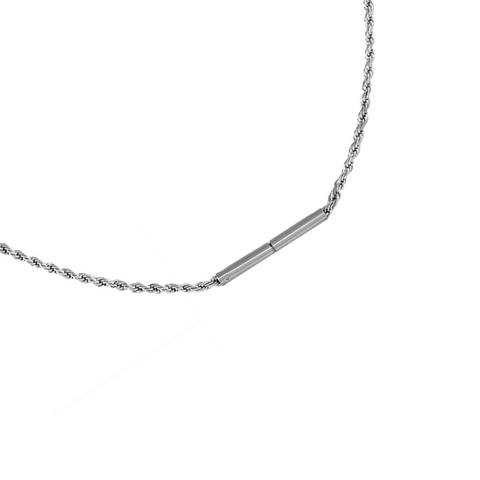 B.Tiff Thick Diamond Cut Stainless Steel Chain Necklace
Every good necklace understands that texture is everything. This is what catches the eye and what makes the necklace truly unique. Our B.Tiff Thick Diamond Cut Necklace uses a layered, twisted design that is both modern and very attractive to the eye. No matter where you look, you can see light reflecting at different angles and varying intensities.
Every single B.Tiff necklace is made from top-tier surgical stainless steel that has been crafted without nickel and is allergy-free, meaning it's soft on the skin. Our jewelry makes no sacrifices in quality, ensuring that each piece is beautiful and can be worn by anyone. Not only that, but you'll love how the steel shines exactly like sterling silver.
B.Tiff knows that the perfect necklace needs the perfect texture to look appealing and to get you that extra bit of attention that you deserve. After one look in the mirror, you'll be happy that this is the necklace you chose.
Specifications:
Surgical Stainless Steel
Natural Color
Hypoallergenic
Thickness: 1.5mm
Product #C061W