PT260R B.Tiff Rose Gold Plated Stainless Steel Pave Oblong Pendant
Share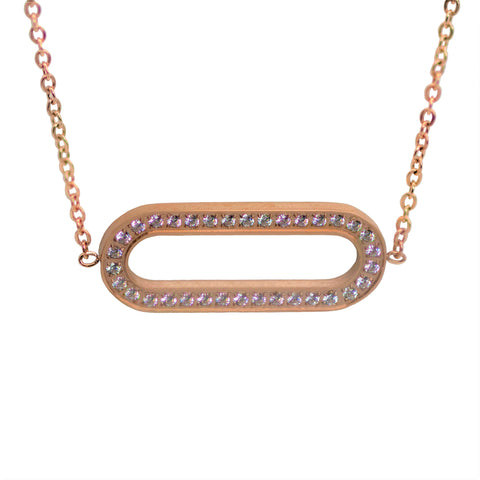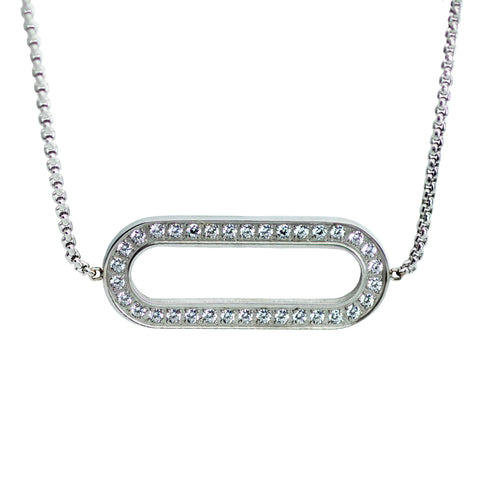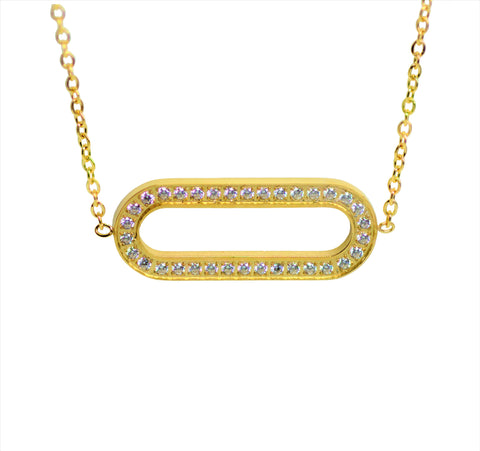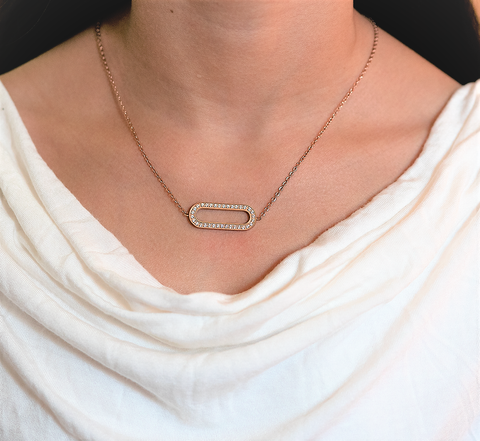 B.Tiff Pave Rose Gold Plated Stainless Steel Oblong Pendant
This is a pendant with a rare hollow oblong shape that is lined with 34 .02 ct B.Tiff Diamond Alternative stones. The oblong shape seemingly provides two rows of highly reflective stones that will sparkle even under the dimmest light. 
Crafted with the highest grade surgical stainless steel, the pendant is highly durable, tarnish resistant and will shine for a long time. 
If you are looking for a pendant with numerous sparkles from all angles and is durable under any condition, this is the pendant to go for. It is a beautiful piece that goes with any occasion and shines equally under both indoor lighting and outdoor sun.
Specifications:
.02 ct Round

 

B.Tiff Diamond Alternative Stones

Surgical Stainless Steel
Stainless Steel, Gold or Rose Gold Colors Available
Width: 30mm
Thickness: 2mm
Hypoallergenic
Product #PT260R