PT105W B.Tiff Stainless Steel Komenco Pendant Necklace
Share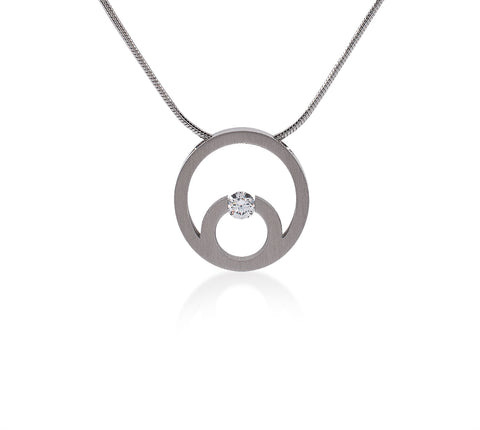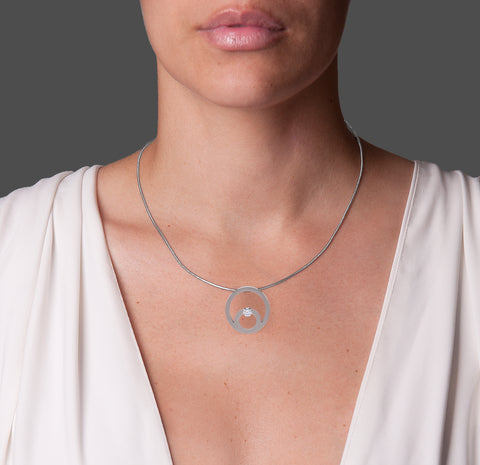 B.Tiff Stainless Steel Komenco Pendant Necklace
This balanced pendant has a natural shape and design very reminiscent of celestial bodies, like a waxing moon or a solar eclipse. Whether this is your aesthetic or if you just love the balanced shape and concentric circles, our B.Tiff Komenco Pendant is one that truly beautiful and can be worn anywhere.
You'll find that we use top-grade stainless steel in our pendants. Only surgical-grade, hypoallergenic metal is used to craft our pendants, ensuring they are both durable and soft on your skin. In the center of the Komenco Pendant, you will find a large .25 ct B.Tiff Diamond Alternative stone that was cut for enhanced light reflection, allowing it to shine like the sun from any light source.
This is a pendant that any woman will love because it is pleasing to the eye, uses a unique design and will work in any situation. Just one look in the mirror and you'll see how great it is on you.
Specifications:
.25 ct Round

 

B.Tiff Diamond Alternative Stone

Surgical Stainless Steel
Natural Color
Width: 20mm
Length: 22mm
Thickness: 5mm
Hypoallergenic
Product #PT105W