RG108W B.Tiff 2 ct Round Solitaire Interlocking Engagement Ring
Share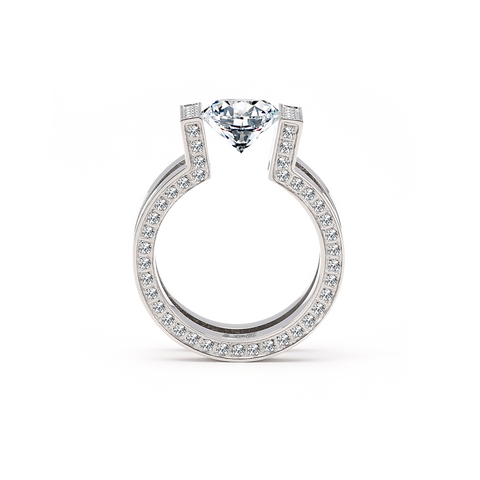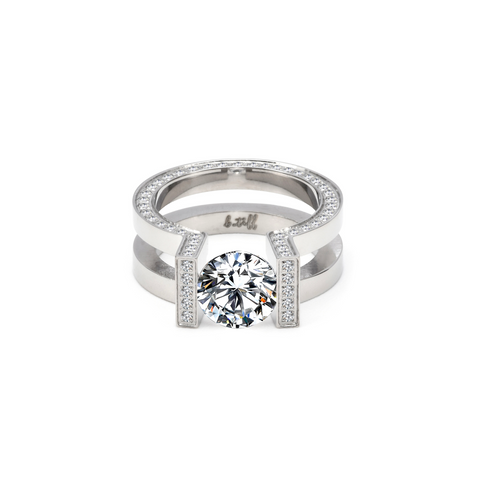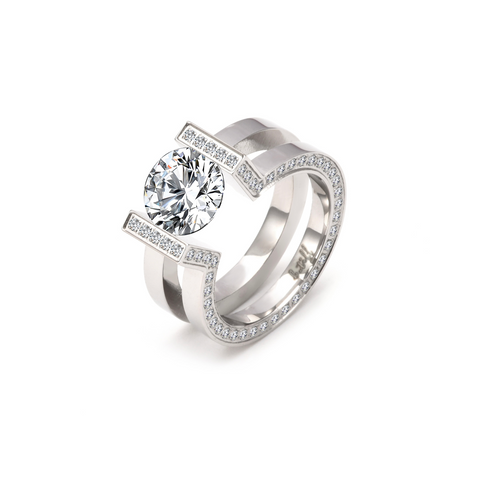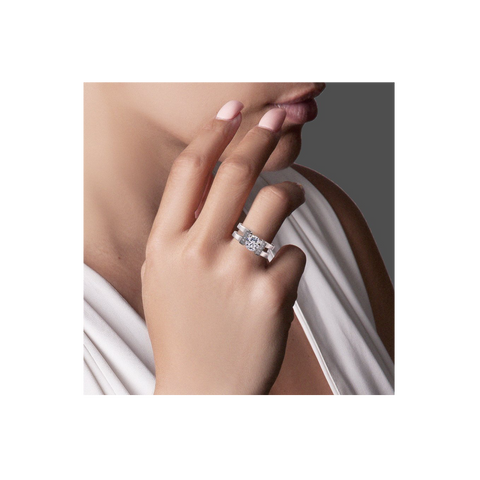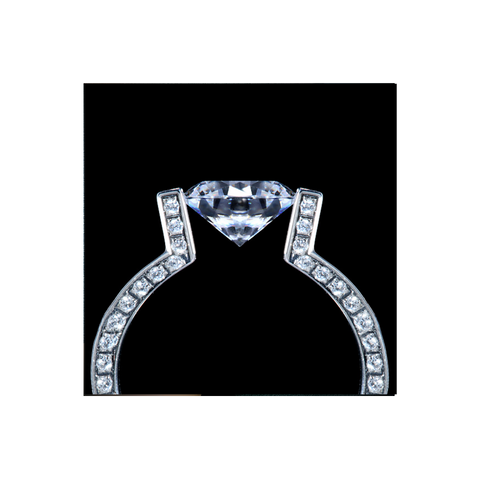 B.Tiff 2 ct Round Solitaire Interlocking Engagement Ring
You want the perfect engagement ring, the one that will leave her speechless. This is it. Our B.Tiff 2 ct Round Solitaire Interlocking Engagement Ring is literally paved in stones. No matter where you look, there is something to admire for its beauty and shine.
Along the sides, you will see numerous .01 ct stones and a massive 2 ct stone on top. All of our stones are B.Tiff Diamond Alternative stones that have been precisely cut for glorious light reflection. They will never cloud in any environment and they are internally flawless. The silver-colored ring is made from surgical stainless steel that resists tarnishing, is nickel-free, soft on the skin and extremely durable.
If you want to give her a ring with as many stones as possible, then this is the one. She will absolutely adore it and all of her friends and family members will agree. This is the perfect ring for a big proposal.
 Specifications:
2 ct Main with .01 ct Setting B.Tiff Diamond Alternative Stones
Surgical Stainless Steel
Natural Color
Hypoallergenic
Ring Width 8mm
Product #RG108W