RG208GR B.Tiff 3-Stone 3 ct Green Emerald Cut Engagement Ring
Share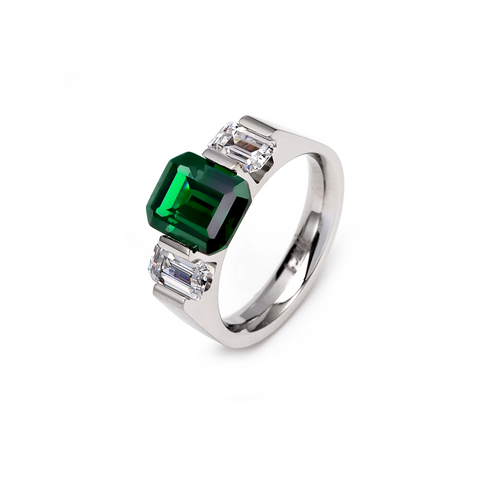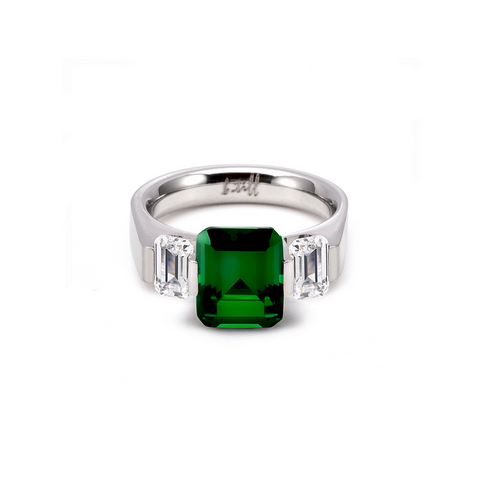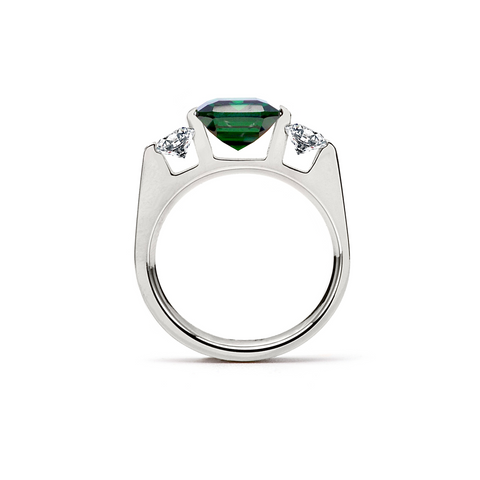 B.Tiff 3-Stone 3 ct Green Emerald Cut Engagement Ring
Searching for an engagement ring that embodies your special love and sophisticated taste? This ring will satisfy. At the center is a massive 3 ct Green Emerald cut stone along with two 1 ct Emerald cut stones - one on each side and deeply polished metal ring band, this ring is a sight to behold. 
Arranged beautifully and cut to perfection, these stones give the piece a dramatic flair. Our B.Tiff Diamond Alternative stones are expertly cut for maximum light reflection at all angles. We only use stones that have more fire than mined diamonds and are resistant to fogging. The ring is crafted from a special surgical stainless steel that has been buffed and polished to shine as brightly as possible.
When it's time to propose, this ring is as close to a fairytale come true as you can find. Regal and iconic, the ring will impress at every angle and turn heads at every encounter. 
Specifications:
3 ct Green Emerald Cut & two 1 ct Emerald Cut B.Tiff Diamond Alternative Stone

Surgical

 

Stainless Steel

Silver Color ring band 

Emerald Cut Stone Dimension: 8 x 10mm

Hypoallergenic

Ring Width: 5.0mm

Product # RG208GR