BG800W B.Tiff Simplicity Cross Hatch Stainless Steel Bangle Bracelet
Share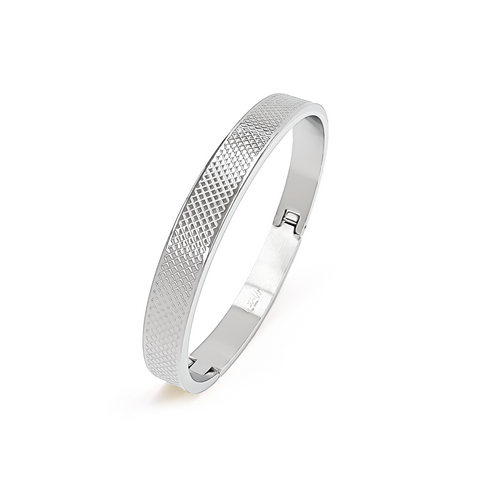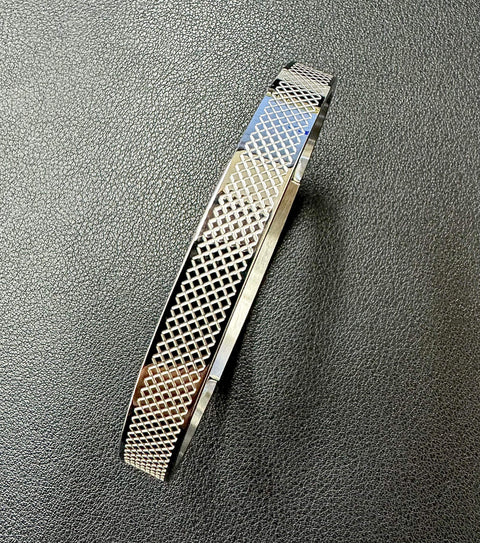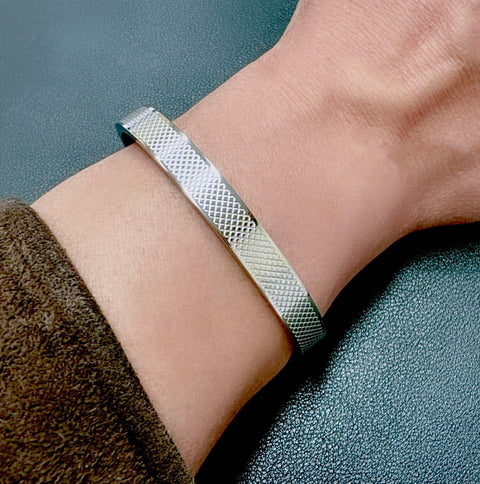 B.Tiff Simplicity Cross Hatch Stainless Steel Bangle Bracelet
Situated in our Simplicity collection, the Cross Hatch bangle is one with a subtle complexity, just like you. With its intricate crosshatching texture that gently catches the light, this bangle is one of beauty and sophistication.

Use it for everyday wear to accentuate who you are, or on date night as a strong piece to complement your outfit. The nickel-free surgical stainless steel is hypoallergenic and can be used in all situations, making it just as strong as you.

Whether worn as a mark of success and power, or one of beauty, the B.Tiff Cross Hatch bangle is a piece that can go with you anywhere. Feel free to flaunt it because everyone will love it.

Trust in B.Tiff to deliver you the finest jewelry to set off your outfits, make your workwear pop and just to make you feel confident. You'll get all these benefits and more from our Cross Hatch bangle and all of the other pieces in the Simplicity family of jewelry.
Specifications:
Surgical Stainless Steel
Natural Color
Hypoallergenic
Width: 8mm
Thickness: 2mm
Product #BG800W