ER650G B.Tiff Soirée Gold Plated Stainless Steel Earrings
Share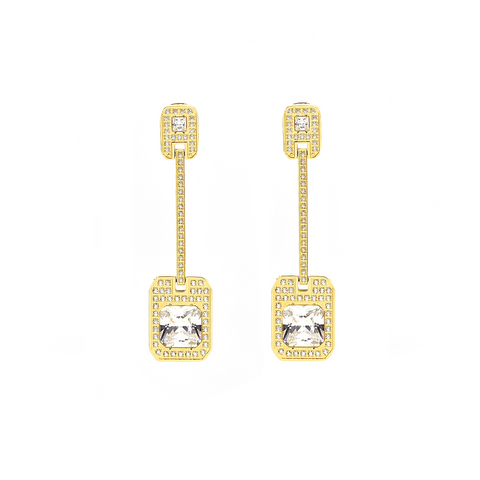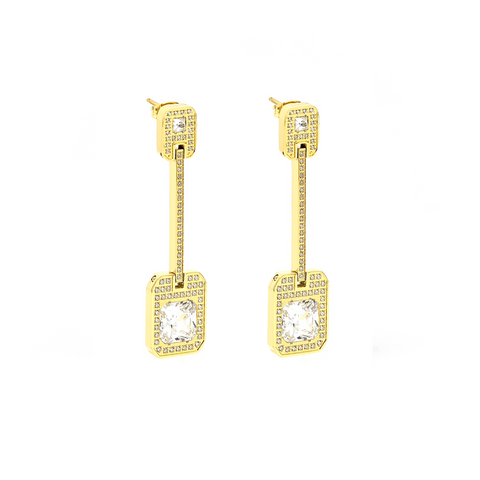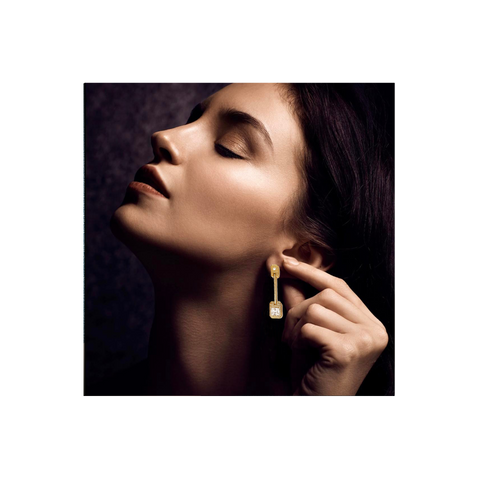 B.Tiff Soirée Earrings
Based on archaeological findings, humans have being wearing earrings for at least more than 5000 years for various reasons such as protecton from evils, show of loyalty and identification, and demonstration of status and wealth. With such a long history, there is an abundance of earring ideas and designs. B.Tiff has certainly referenced historical fashion literatures and has produced many different designs of earrings ranging from simple studs, small and large hoops to intricate thread dangling earrings. 
The B.Tiff Soirée Earrings is our fascination of the signature opulent Girandole earrings worn by the high Georgian society in the 18th century. Girandole earrings typically feature an elaborate stud and long and decorative suspended motifs. From Queen Victoria to Empress Joséphine [Napoleon], wealthy Georgian women had girandole earrings for both daytime and evening occasions as the perfect accessory to the fashions of the day, which dictated lower necklines and romantic swept-up hair styles that left ample space for decorative earrings. 
Pavéd with a total of 59 of .01 ct Round B.Tiff Diamond Alternative Stones, 1 of .5ct Pricness Cut Stone, and 1 of 3 ct Radiant Cut Stone and designed to swing, side to side, or to-and-fro, each of the B.Tiff Soirée Earrings delivers hightened brilliance from more than 4 ct of stones. It is a magnificent statement piece perfect for those occasions that need to impress and show. Wear them and feel luxurious and regal as those did in the high Georgian society!

Specifications:
18K Gold Plated
One earring: 59 of .01 ct Round

 

B.Tiff Diamond Alternative Stones, 1 of 1ct Pricness Cut Stone, 1 of 3 ct Radiant Cut Stone

Surgical Stainless Steel
Natural stainless steel or Gold Colors Available
Hypoallergenic
Length: 58mm
Width: 14mm
Thickness: 3mm
Product #ER650G