PT129W B.Tiff Cross Body Stainless Steel Pendant Necklace
Share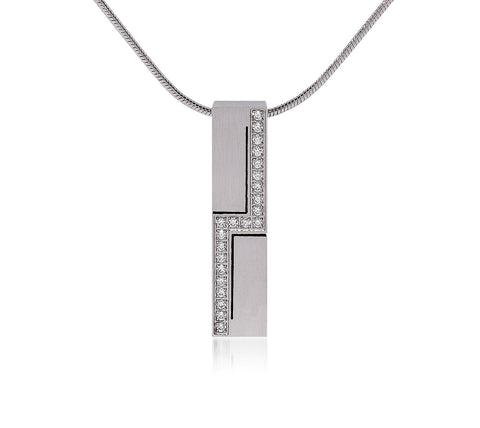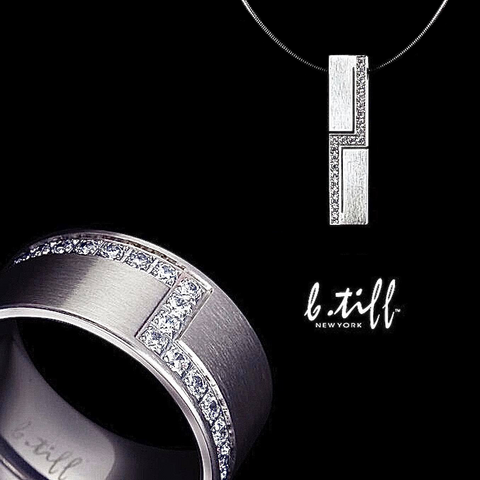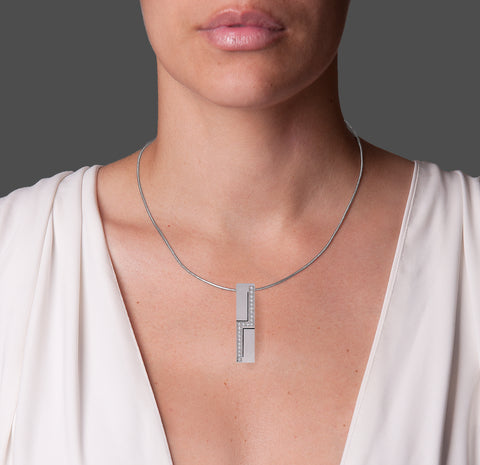 B.Tiff Cross Body Stainless Steel Pendant Necklace
You're fierce and fearless and you're not afraid to try something a little different and modern. Our B.Tiff Cross Body Pendant is a little different, but that's meant in the best way possible and you'll see that when you try it on. You'll definitely turn a few heads and people will want to know where you got this fabulous piece.
The body of this pendant is composed of a strong and beautiful surgical-grade stainless steel that's as lovely as sterling silver. Framing the vertical edges of the pendant are .02 ct B.Tiff Diamond Alternative stones that look as vibrant as mined diamonds. Cut specifically for a bright flash, our stones are truly spectacular.
If you're looking for a modern design that breaks a few conventions but still works in any situation, then this is the perfect pendant for you. Just try it on and you'll see how right it is for you.
Specifications:
.02 ct Round

 

B.Tiff Diamond Alternative stones

Surgical Stainless Steel
Natural Color
Hypoallergenic
Width: 8mm
Length: 34mm
Thickness: 5mm
Product #PT129W