PT229G B.Tiff Pave Set Cross Gold Plated Stainless Steel Pendant
Share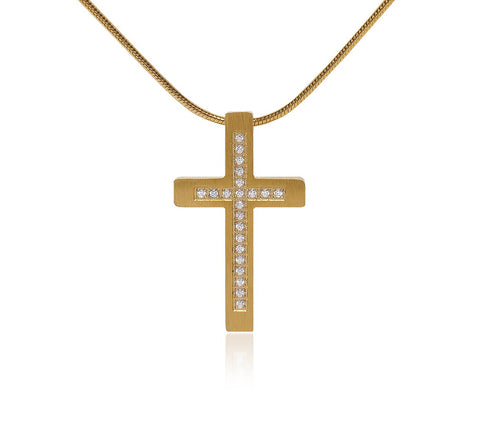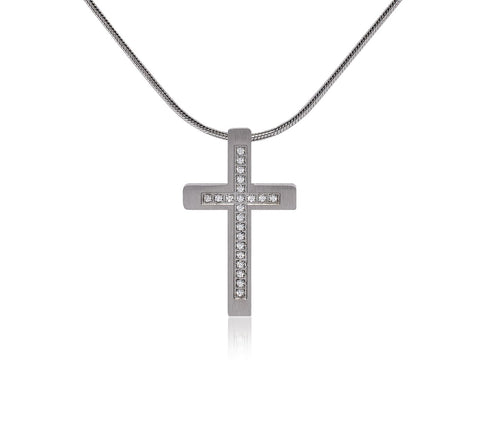 B.Tiff Pave Set Cross Gold Plated Stainless Steel Pendant
Your belief is strong and beautiful and you want to show the world your devotion. Our lovely B.Tiff Pave Set Cross Pendant mixes the classic and iconic cross design with some of our best stones to create something truly unique. You can happily wear this pendant as an accent piece with any outfit and it will tie the whole thing together.
B.Tiff proudly uses the best surgical stainless steel and you can choose between either a gold or naturally silver coloration with this pendant. Inlaid in the cross are .01 ct B.Tiff Diamond Alternative stones that have been selectively cut to display the highest flash. Our stones hold an 8.5 Mohs hardness rating and are internally flawless.
Whether you are deeply spiritual or just love the aesthetic of crosses, our Pave Set Cross Pendant is a piece that can be worn proudly anywhere and with any outfit. Enjoy this classic pendant everywhere you go.
Specifications:
Round

 

B.Tiff Diamond Alternative Stones

Surgical Stainless Steel
Polished Steel, or Gold Colors Available
Width: 18mm
Length: 30mm
Thickness: 4.8mm 
Hypoallergenic
Product #PT229G