PT318W B.Tiff Pave Stainless Steel Bar Pendant
Share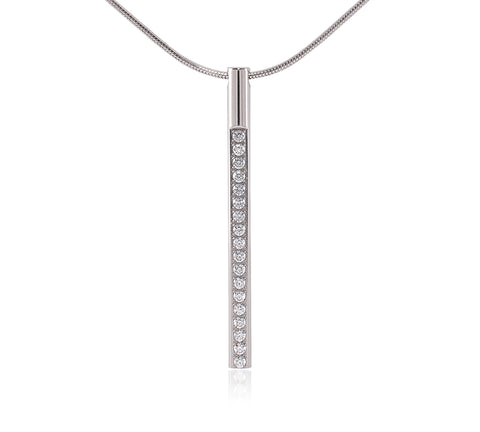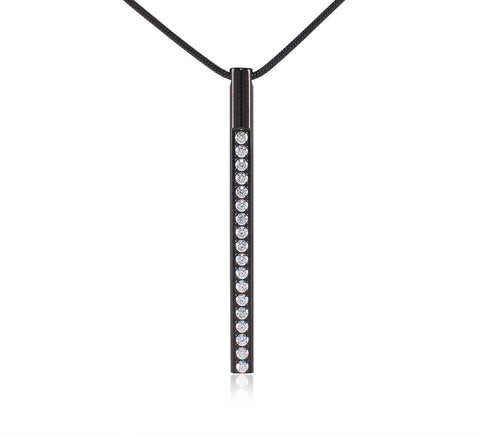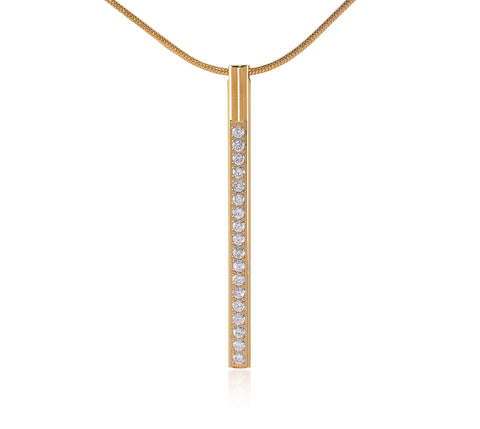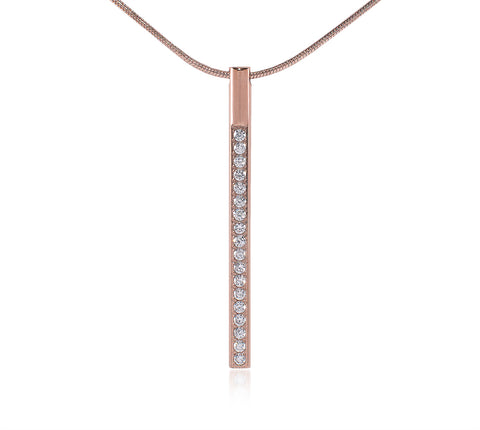 B.Tiff Pave Stainless Steel Bar Pendant
Choosing a gift for that special someone can be difficult. Do you get a pendant with lots of stones? What about the metal color? And of course, you must ensure that it's stylish and modern. Every woman is different, but this pendant is one that every woman is sure to love. It has everything she's looking for along with numerous colors to choose from.
Does she love the silver color of natural stainless steel? What about the eternal fan favorite, gold? There's even black and rose gold if she loves those. You also get a long row of our finest .02 ct B.Tiff Diamond Alternative stones. Guaranteed to have fire and flash tantamount to the finest mined diamonds and cut to optimize reflection at all angles, this is a piece that everyone will enjoy.
When it's time to give her a gift, you have to choose right. This Pave Bar Pendant will certainly make her happy, and you'll easily find the perfect color for her no matter what she likes.
Specifications:
Round

 

B.Tiff Diamond Alternative Stones

Surgical Stainless Steel
Natural Color
Width: 48.81mm
Thickness: 3.89mm
Product #PT318W