PT333W B.Tiff Hollowed Short Stick Stainless Steel Pendant
Share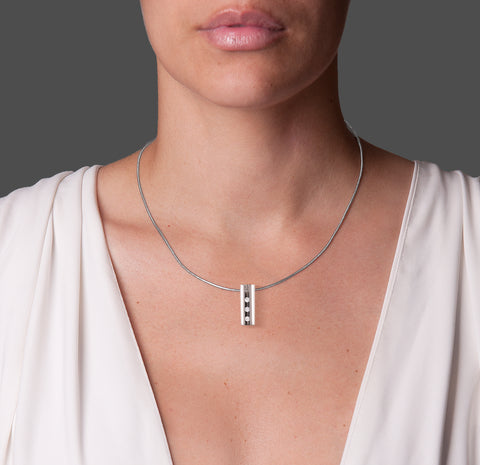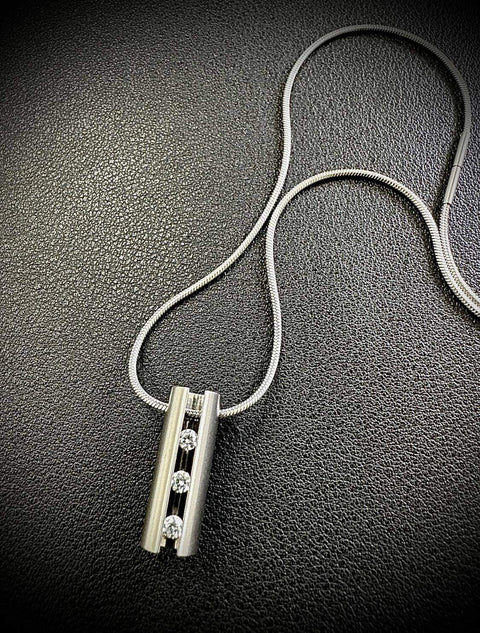 B.Tiff Hollowed Short Stick Stainless Steel Pendant
Your accomplishments aren't hollow, they are meaningful and should be remembered. It doesn't matter how big or small, any step you make towards perfection or making yourself better should be worthy of looking back on fondly. Our B.Tiff Hollowed Short Stick Pendant was made with that in mind.
The body of this pendant is a hollow surgical stainless steel cylinder, polished and highly durable. We only use hypoallergenic surgical stainless steel with our jewelry, ensuring that your skin will never suffer when you wear our pieces. Hidden within the cylinder is a row of our finest .05 ct B.Tiff Diamond Alternative stones. Rivaling mind diamonds in fineness, flash, and fire, our stones are cut to optimally reflect light at all angles.
Celebrate what you've done and get yourself a new piece of jewelry. Our B.Tiff Hollowed Short Stick Pendant will remind you forever that every accomplishment is worth remembering. You'll be happy you tried it on.
Specifications:
.05 ct Round

 

B.Tiff Diamond Alternative Stones

Surgical Stainless Steel
Natural Color
Width: 8mm
Length: 22mm
Thickness: 8mm
Hypoallergenic
Product #PT333W