RG223G B.Tiff 4-Stone Wide Gold Plated Stainless Steel Ring
Share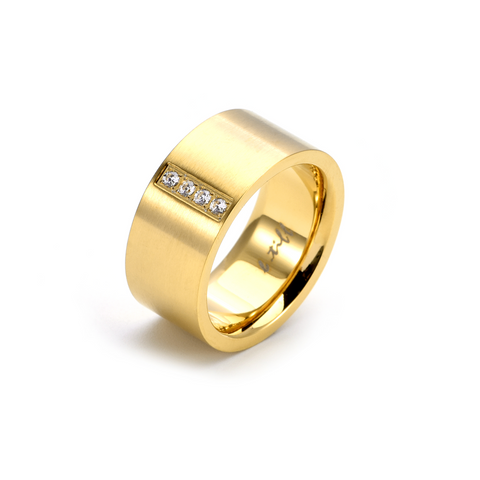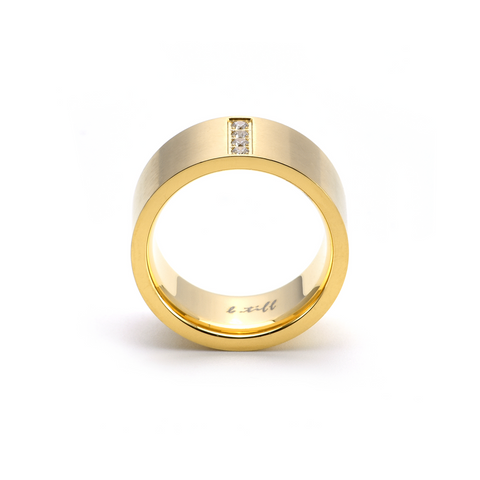 B.Tiff 4-Stone Wide Gold Plated Stainless Steel Ring
Some rings try to be subtle or hide by being as small as possible, but that's not what you're looking for. You want a ring that really stands out and screams to the world. Let's introduce you to our B.Tiff 4-Stone Wide Ring. A wider ring that is easily seen by anyone and everyone around you, this is a piece that knows how to get attention.
At the top of the ring is a line of our finest B.Tiff Diamond Alternative stones that are each .02 ct in size. The ring is crafted from surgical stainless steel and is available in either gold or silver color. This metal is highly prized for its durability, being allergy-free and that it shines in the light. All of our stones have been cut specifically for the most fire and light reflection.
If you're looking for a ring that stands out and wants attention, then this is a perfect fit for you.
Specifications:
.02 ct round

 

B.Tiff Diamond Alternative Stones

Surgical Stainless Steel
Gold Color
Width: 15mm
Hypoallergenic
Product #RG223G